Bretzeln, Boxty, and Bagels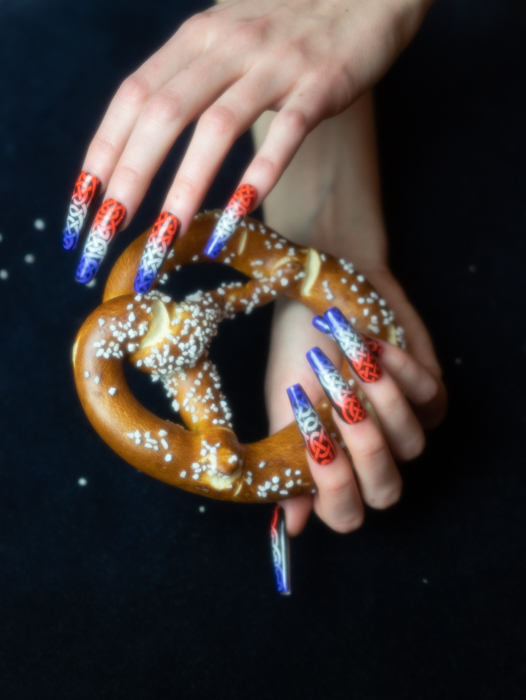 Overseas

In 1989 my Irish parents moved to the United States seeking better opportunities—in 2015 I applied for an Irish passport and moved to Europe with the same intentions.
Taking on an additional nationality and returning to the continent that my family emigrated from has been a complex experience. Being a first-generation American and living abroad as a newly designated Irish national has led me to examine how Irish culture is altered and maintained through migration.
Overseas
is an exploration of diasporic Irish culture through an intergenerational lens—featuring my ancestral home in rural Leitrim, my parents' surroundings in New York, and my current life in multiple European cities. The series captures shifts in lifestyles prompted by immigration and time, while celebrating the hybridity that comes with being multilocal across several countries.
2018–2019
SELECTED PRESS
2020, Royal Photographic Society, July/August 2020 journal (selection of new talent via 6 graduates from British universities)
2020,
Bristol 24/7
2020,
C 41
2020,
Photomonitor
2019,
Ain't Bad
2019,
Paper Journal
2019,
The British Journal of Photography
, October Issue, Class of 2019 (selection of new talent via 12 graduates from British universities)
SELECTED EXHIBITIONS
2020,
Perspectives on Home
. Mother Arts at Centrespace, Bristol, UK
2019–2020,
The Royal Photographic Society - (Un)framing our Identities
. Chelsea Telephone Exchange, London / HIVE, Blackpool / C-View, Doncaster
AWARDS / RESIDENCIES
2020, Lucy Art Residency, Longlisted
2019,
Gomma Grant
, Shortlisted